OUT OF STOCK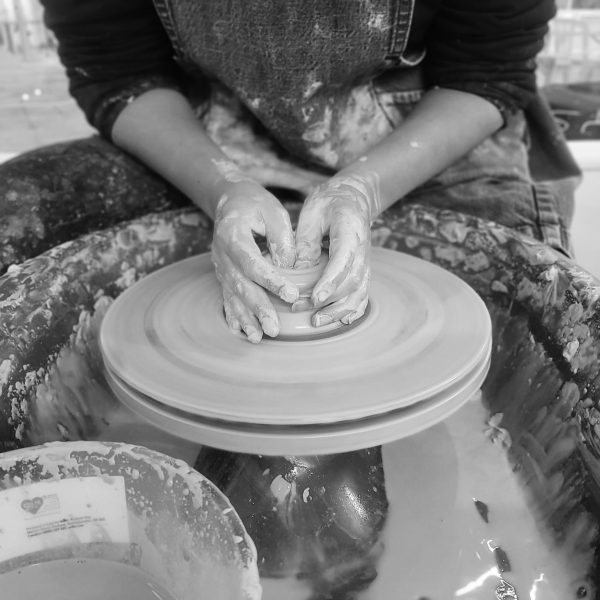 Throwing Course – April/May 2023
£150.00
We are very pleased to welcome back Mike Miller of Trezaise Pottery as a guest teacher for this four week course. You can see some of Mike's wonderful work here: https://www.facebook.com/TrezaisePottery/
This course aimed at those who have begun to throw and would like to improve their skills.  As well as throwing, we will spend time learning the next steps – trimming, turning and pulling handles. There are only four spaces on this course so you can get lots of individual attention .
This course takes place on Tuesday evenings at 6pm until 8pm.
Dates: 
18th April
25th April
2nd May
9th May
This includes materials and the firing of up to three pieces.
At Flookan one of our aims is to make ceramics accessible for all in our community. Sadly, cost is often a barrier to that. With that in mind, we use a sliding cost-scale. £150 is our 'standard' price but if you are on a low income you are welcome to email us and ask for a place at the lower price of £125. Or if you would like to pay if forward, we greatly appreciate those of you who would be happy to pay £175, this is for those on a slightly higher wage who are able to spend a little more and would like to give a helping hand to others. This price helps us to give lower-cost spaces to those who need them, and will help support Flookan as a community facility.
Out of stock