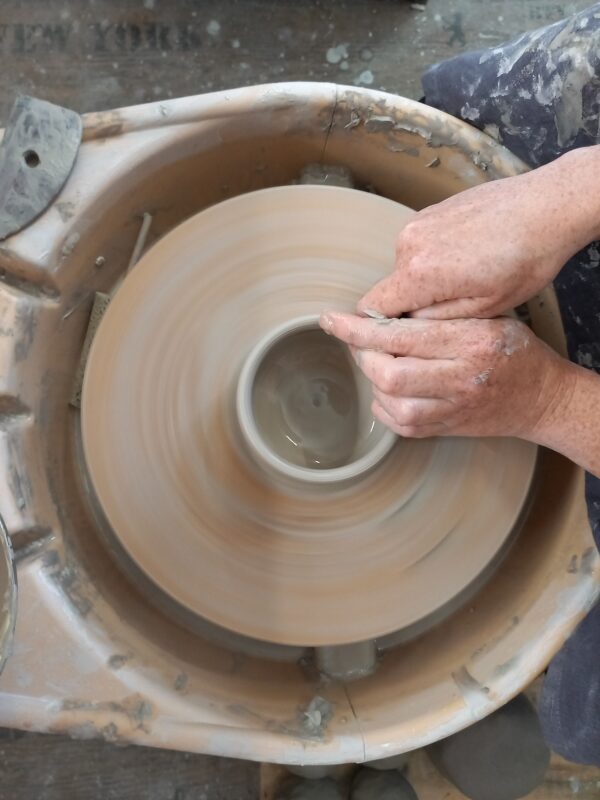 Throwing Session ~ 1 to 1
£60.00
A 2 hour session on the pottery wheel, 1 to 1 with one of our resident throwers.
Perfect for those that have never been on the wheel before and would like to have a taster, but also suitable for those who have already started throwing and feel they need a bit of 1 on 1 attention to help them to progress.
These session can be arranged at most times during our standard opening hours, please email to arrange which slot you would like. (A minimum of a weeks notice is needed)
If you would like a pot that you make to be glazed and fired there is an addition £5 charge.